Roof Anchor Products and its Benefits
Roof anchor products from reliable brands are high-tech roof equipment that can handle a great amount of weight. Safety is the prime concern wherever the employees work at height in construction sites. There is always the fear of falling and injuries caused due to a fall. It is important for any business to use safety equipment and measures on the premises to ensure the safety and security of the workers. Dangers may arise in the work environment and so you have to be prepared for all kinds of risks. You cannot take any chance when it comes to the life of humans who are a part of your firm.
If you as an employer do not take safety measures then you violate the state rules and regulations and the consequences may be serious. Your workers may get injured and you may be sued and dragged to the court. It will hurt the dignity of your company. Moreover, you will forever find yourself the reason for deaths and injuries which no one wants to feel. Installation of roof anchor products can help you protect your people and yourself from such situations during the course of business operations.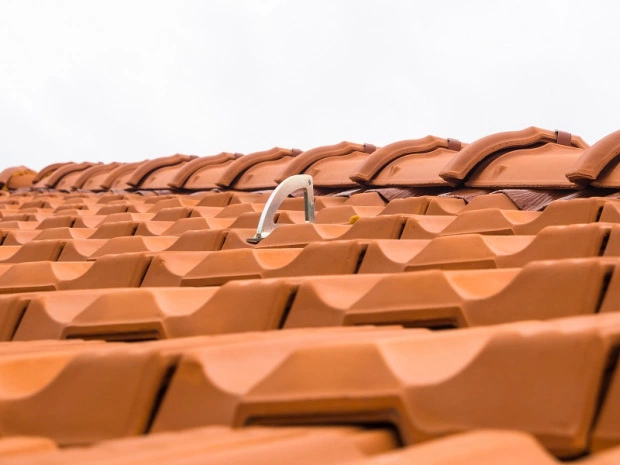 Reasons for Using Roof Anchor Points for the Business
Regulations and protocols to be followed:

You may think why to install roof anchor points if there are no chances of a fall in tour workplace. Well, you can think twice and look at it from a different perspective of risks. A small risk assessment of your office made by an inspection officer will help you realize the areas which are hazardous for the staff. Anchor points may be used in multiple locations and for multiple jobs as per legal measures and protocols to ensure the safety of life. Consider the material of the roof or ceiling before procuring roof anchor products. The roof anchor products being used must abide by ANSI and OSHA regulations well.

Can provide support and secure the life of people:

Before you procure roof anchor products, you must consider how many people will be required potentially to use it. You may install a singular anchor point if you need to secure a single person. But, if you install roof anchor point in a coordinated fashion, it can support many people or all the people working in a specific work environment. Provisions must at all times be sufficient to save the lives of all people working.

Roof anchor points are easy to install:

This is where you need to make a careful choice of roof anchor products. Make sure it is easy to install and features a layout that considers the safety of the workers as the topmost priority. The roof anchor point must also optimize the efficiency of your workers. Anchor points are quick and easy to install and carry fastenings.
Suggested Article
Why Indoor Air Quality Matters
Easy-to-relocate anchor point whenever required:

The roof anchor products must be versatile enough to be used in a variety of places. Install them in any of the appropriate locations or relocate it to another place in a flexible fashion. As they are usually lightweight, you may carry it and install anywhere you want. This comes very handy when you want to use a roof anchor in multiple places. They are so simple to use that you may get the job done easily and quickly.
Meeting the safety needs effectively:

The type of equipment you choose for workers' safety actually relies on the weight the anchor point will have to carry. Make sure it meets all the safety requirements of OSHA (Occupational Safety and Health Administration). It states the requirement relating to support capacity. It also states the overall rigidity of the anchor point and the weight limit.
Saves you from worker compensation and legal suits:

If you use roof anchor products like the fall arrest system at your place you are safeguarding the lives of the people working around you. In this way, you are not just saving lives but also saving your own self from long and costly legal suits and compensations which usually are given when a worker is injured on a site.
The roof anchor products are cost effective and the benefits they offer are enormous. You are no longer making efforts to compromise on the safety of your employees to save a few bucks. Rather your focus has shifted to get the best roof anchor products for making a safe working place.